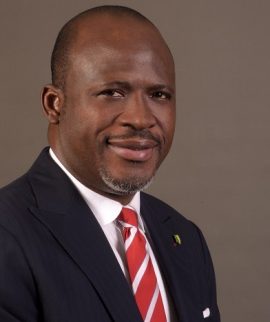 Akin Olateru M.SC., FCILT, FRAeS, FNSE
Commissioner/CEO
Akin Olateru is a multi-talented, resourceful Aviation industry professional with vast Airline and Air Transport management expertise. His industry experience and pedigree acquired in more than 30 years of versatile work exposure, crisscrosses the Aviation Industry in the UK, Europe, and Nigeria, at hands-on operational, management and top executive levels.
His desire has always been to create a better and safer sky for the flying public and has strategically grown his career pathway through the core aviation units of aircraft engineering maintenance, ground handling, and passenger and cargo transport operations in the bid to become well-rounded and grounded in the business of air transportation.
As an Aircraft Maintenance Engineer with Nigerian, UK and USA licenses, he began his career in engineering maintenance with Pan African Airlines and the Nigerian Police Air Wing after which he left Nigeria for further studies abroad. He has also worked with multiple airlines in Europe including KLM, Martin Air in Holland, British Aerospace Engineering and British Midland Airways.
He attended City University, London and graduated with an M.Sc. in Air Transport Management, where amongst other specializations he studied and made in-depth research and simulations into accident investigations at postgraduate level.
He was appointed by the President of the Federal Republic of Nigeria to head the Accident Investigation Bureau (AIB-Nigeria) as the Commissioner/Chief Executive Officer in January 2017.
Since his appointment, a total of 27 Final Reports (including several outstanding accident/incident reports) have been released to the public which makes up 58.7% of AIB's total of 46 Final Reports released since inception (2007). A total of 97 safety recommendations have been issued in these reports accounting for 54.5% of the total 178 recommendations issued since the inception of AIB.
His focus on human capacity development has ensured that all investigators have received training in accident investigation from prestigious institutions. He has propelled the reactivation and upgrade of several of AIBs facilities in order to improve the Bureau's capabilities. The Bureaus Flight Safety Laboratory has been equipped and its software upgraded to the latest technology available which allows it to simulate animations based on data from the Flight Data Recorders (FDR) and Cockpit Voice Recorder (CVR), and has been accredited for FDR/CVR Replay and Analysis by the International Society of Air Safety Investigators (ISASI).
He has initiated collaborations and cooperation agreements with several countries and institutions such as the Republic of Benin, US National Transportation Safety Board (NTSB), Singapore Transport Safety Investigation Bureau (TSIB), Bureau d'Enquêtes et d'Analyses pour la sécurité de l'aviation civile (BEA- France), University of Ilorin (UNILORIN), and University of Lagos (UNILAG).
He has rigorously analyzed the critical issues, challenges, and opportunities faced by the Bureau and identified strategies for improvement while advocating for better policies that will steer the Nigerian aviation industry forward and assist other African countries.
He is a Fellow of the Royal Aeronautical Society, UK, United Kingdom Chartered Institute of Logistics and Transport, Nigerian Society of Engineers and a member of the prestigious Chatham House, UK.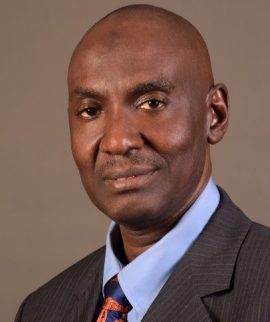 ENGR. MOHAMMED H. I. WALI, MRAES
Director, Engineering
Mohammed Hashimu Ilyasu Wali has over 30 years of experience in the Aviation Industry, having served in both field, management and executive capacities in that span of time.
He is a graduate of the Nigerian College of Aviation Technology and a licenced Aircraft Maintenance Engineer with both Nigerian and British endorsements. He also has Flight Engineer Turbo Jet certifications by both the NCAA and the FAA as well as an NCAA Designated Flight Engineer Instructor/Examiner rating.
He has attended several Aviation-related courses in the United Kingdom and the USA.
He has served on the Boards and worked with several airlines in Nigeria. Just before his appointment in March 2017, with the Accident Investigation Bureau as Director of Engineering, he was an Aviation Safety Inspector with the Nigerian Civil Aviation Authority (NCAA).
He brings to the management of AIB, the invaluable investigative asset of an analytical, mission-focused and objective mindset.
He is a Member of the prestigious Royal Aeronautical Society (RAeS) London; the longest established independent and impartial professional body in the world with members from all the aerospace disciplines.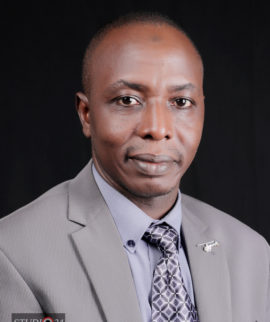 CAPT. DAYYABU MUSTAPHA DANRAKA
Director, Operations
Dayyabu Mustapha Danraka was born on 7th July 1968, at Limanci Kona Zaria, Kaduna State, Nigeria. A graduate of the Nigerian College of Aviation Technology; Zaria (1992), Avia Training Inc. Santa Ana California; USA (1994), Nigerian Institute of Transport Technology Zaria (1998, 2000 & 2004), Indonesian Civil Aviation Training Institute, Cirug; Tengarang Indonesia (2003) and City University, London United Kingdom 2014 where he obtained Aircraft Maintenance Engineer's Diploma and Licence, Professional Flight Engineer's Certificate and Licence, Advanced Certificate in Transport Management, Postgraduate Diploma in Transport and Logistics, Masters Degree in Transport Operations, Commercial Pilot Certificate and Licence and Master of Philosophy/Doctorate Degree in Air Safety Management respectively. His career started as Aircraft Maintenance Engineer (higher Technical Officer I) at the Nigerian College of Aviation Technology, Zaria in 1992, Flight Engineer (B727 and B747) and Pilot B747 at Kabo Air Limited from 1995-2012. In addition, he also served as the Special Assistant (Technical) to Managing Director/CEO (Kabo Air Ltd).
Late 2012, he retired from the services of private sector to join the public service sector. He was employed as the General Manger, Operations at the Accident Investigation Bureau (AIB) and posted on secondment to the National Emergency Management Agency (NEMA) for 2 years in 2014 where he flew the agency's newly acquired Cessna Citation Sovereign aircraft and also served as the Special Assistant (Aviation) to the Director/CEO. He returned to AIB in December, 2016. He was elevated to the Director, Operations AIB in March, 2017. He attended various professional and management course in United Kingdom, United States and Singapore.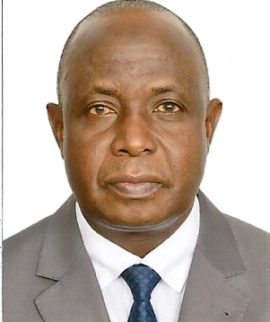 KAKANGI DALHATU ALIYU
Director, Human Resources & Administration
Kakangi, Dalhatu Aliyu is the Bureau's Director of Human Resources and Administration. He was appointed into this position on 9th January, 2019.
Prior to his present appointment, he served last with the Police Service Commission. While there, he was at various times Head of Division of Public Complaints (against the Police) in the Police Discipline Department, Head of the Commission's Security Services, Technical Assistant to the Permanent Secretary and lastly, Head of the Investigation Department of the Commission.
Kakangi, who hails from Giwa Local Government of Kaduna State, holds a Bachelor's Degree in Law [LL.B] from University of Maiduguri [1992] and attended the Nigerian Law School, Victoria Island, Lagos and was called to the Bar on 9th June, 1994.
He has, in addition, attended several Training Courses both Legal & Administrative among which were at the following Institutions:
[a] Nigerian Institute of Advanced Legal Studies, Lagos 2001;
[b] Administrative Staff College of Nigeria [ASCON],  2010;
[c] Industrial Training Fund [ITF], Enugu 2012;
[d] Public Service Institute of Nigeria [PSIN] 2013; and
[e] Office of the National Security Adviser [ONSA] 2016.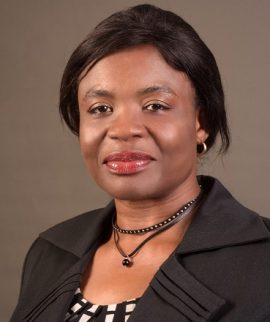 MRS. MAUREEN TSENONGO
Legal Adviser
Mrs. Tsenongo, Maureen is currently the Legal Adviser to the Accident Investigation Bureau and the Secretary to the management team. Amongst other responsibilities, she is charged with the duties of legal interpretation, determination and discharge of all the legal obligations and advising on policy issues affecting the operations of the Bureau
Prior to this, Mrs. Tsenongo had worked with the Corporate Private sectors, Benue State Ministry of Justice and the Nigerian Civil Aviation Authority (NCAA) in various capacities and committees as a Legal Officer.
She attended the prestigious Ahmadu Bello University, Zaria from 1984 to 1989 and was called to the Nigerian bar in 1990 with all the appropriate qualifications. Over the years amidst legal practice, she attended extensive high level workshops.
She has garnered work experience, trainings and specialised development courses both locally and internationally in the aviation sphere while in the Accident Investigation Bureau, Lagos.
She is married to Sir. David Tsenongo and they are blessed with four children.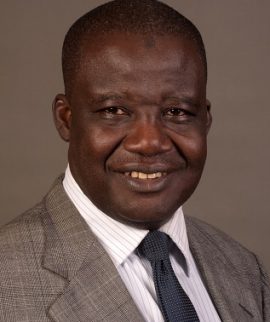 SURAJ ADAMU
General Manager, Audit
Muhammed Suraj Adamu. Currently the Head of Internal  Audit from Jama'a In Kaduna State. A holder of Academic qualification - First and Second Degree from Bayero University Kano (MBA) 1990 and 2006, Post Graduate Diploma In Civil Aviation Management from National University Of Singapore/SAA in 2006.
Holder of Professional qualification: Nigerian Institute of Management (NIM - Chartered) 2001; Association of National Accountants of Nigeria (ANAN) 2005; Fellow, Chartered Institute of Taxation of Nigeria (CITN) 2015, Certified Fraud Examiner (CFE) 2011.
Started work at Nigerian Airports Authority of Nigeria in the Internal Audit 1992, posted to Murtala Muhammed International Airport upto 1995 and from 1995 to 1999 as Resident Auditor Yakubu Gowon Airport Jos, Malam Aminu Kano International Airport Kano and Port Harcourt International Airport. Redeployed to Nigerian Civil Aviation Authority as pioneer staff from 2007 and posted to Accident Investigation Bureau (AIB) from NCAA as Assistant General Manager (Audit) to be a pioneer staff from 2007 to 2010 and finally transferred services to AIB with effect from June 2010.
Attended so many professional and general Management trainings in various institutions and currently the General Manager Internal Audit. Married with Children.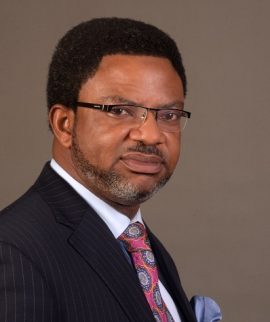 OLUMIDE OSINEYE
G.M, Security & Safety
An International Civil Aviation Organisation (ICAO) Aviation Security Professional Manager from the ICAO/Concordia University Montreal, Canada. He is also an ICAO Certified Instructor and Auditor. He holds a Master's degree in Transport Planning (with a good knowledge of inter-modal transportation) from the Lagos State University and a Bachelor of Science degree in Geology and Archaeology from the University of Ibadan. Mr Osineye possesses skills and knowledge essential for managing key areas of civil aviation, particularly in civil aviation security and dangerous goods transport. He has the relevant competencies for aviation security and dangerous goods audits, inspections, investigations, surveys and tests with a sound knowledge of international and national regulations and standards.
As an ICAO aviation security and dangerous goods expert, He has the technical expertise for implementation of security measures and procedures required by States having been on ICAO Mission to a couple of Contracting States during the ICAO Universal Security Audit Programme (USAP) 2nd cycle and USAP- Continuous Monitoring Approach (CMA).
He possesses requisite skills, knowledge and ability to ensure State's Oversight Capability for the implementation of ICAO Annexes, in particular Annex 17 and 18 SARPs, and security related aspects of other Annexes. He was part of the team that achieved an outstanding performance in the effective implementation of ICAO Annex 17 SARPs during the ICAO USAP Follow Up in 2006, ICAO-USAP 2008 and ICAO-USAP CMA of Nigeria in 2015.
Mr Osineye has worked extensively both in safety and security in the former Federal Civil Aviation Authority (FCAA) Federal Ministry of Aviation, Directorate of Safety Regulation and Monitoring (FMA, DSRAM) and Nigerian Civil Aviation Authority (NCAA), with experience spanning about 25 years.  He led the aviation security audit of many airports, airlines and other entities within civil aviation in Nigeria, the purpose of which was to ensure compliance with the Nigerian Civil Aviation Regulations, National Civil Aviation Security Programme as well as the Standards and Recommended Practices of ICAO. He has conducted several aviation security and dangerous goods trainings within the civil aviation industry and also served in times past, at various national level committees to review security measures at all the international airports nationwide.
Mr Osineye has recently been seconded from the NCAA to the AIB to lead the newly established Security and Safety Department. He has successfully completed the Continuing Professional Development courses in Fundamentals of Accident Investigation and Applied Aircraft Accident Investigation both at the renown Cranfield University, United Kingdom.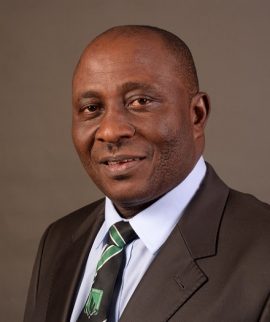 BASSEY ORI
G.M, Finance and Accounting
Mr Ori is an experienced and resourceful accountant and Certified Fraud Examiner with about two decades of experience in the aviation industry and the accounting profession. Before coming to the Bureau, he was the head of Final Accounts Department of the Nigerian Civil Aviation Authority (NCAA). He is a fellow of  both the Institute of Chartered Accountants of Nigeria (ICAN) and Chartered Institute of Taxation of Nigeria (CITN). He is a Certified Fraud Examiner (CFE). He is happily married with blessed children.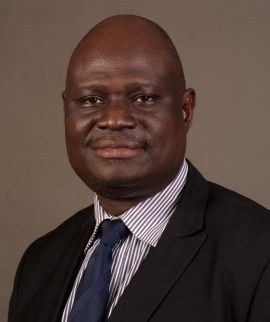 TUNJI OKETUNBI
G.M, Public Affairs
Oketunbi oversees the Public Affairs Unit of the Bureau, which is charged with the responsibility of managing corporate communications, creating and sustaining goodwill for the Bureau among its stakeholders and managing the flow of information from the agency among others. He is a consummate Public Relations practitioner and a member of Nigerian Institute of Public Relations (NIPR) with more than two decades of experience in the aviation industry serving in different capacities.
Before assuming this position, Oketunbi was a well respected, widely travelled and highly resourceful aviation editor of the Nigerian foremost newspaper, The Guardian. He has attended many aviation conferences training, seminars and conferences in different continents of the world and has a passion for the development of the aviation industry.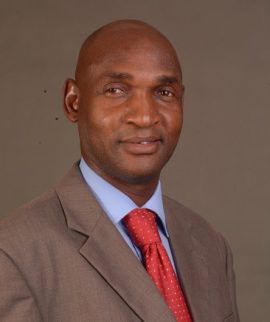 UMAR MUNZALI
GM, Procurement
Munzali  Umar Abdullahi, Head of Procurement, from  Gumel  LGA, Jigawa  state, HND Kaduna Polytechnic  1990 and Postgraduate Diploma in Management(PGDM) Bayero University Kano 2002.  Master of Business Administration (MBA) from Bayero University Kano 2016.
Worked with Uniprinters Limited a private company based in Kano as printing manager and later become Director in the company from 1991 to 2002.
Joined Bank of the North in 2003 which later become Unity Bank Plc in 2007. Transferred to Bauchi as Regional Head Magnetic Ink Character Recognition (MICR) operation covering Bauchi, Gombe, Plateau and Taraba states.
Attended local training on cheque fraud detection and other related cheque fraud prevention. Also served as acting Regional Credit Risk Officer saddled with the responsibility to appraise credit proposals and risk element involved from branches under the region.
Member Ministerial Committee on Aviation Security in Nigeria 2016.