Accident Investigation Bureau Nigeria (AIB-N) has called for more effective and stronger collaborations among stakeholders in the aviation industry as means of enhancing safety of air travels in Nigeria.
The Commissioner/CEO of the Bureau, Engr. Akin Olateru made this call at the AIB Regional Aviation Stakeholders' Symposium, recently held in Enugu.
Olateru who was represented by General Manager, Public Affairs, Mr. Tunji Oketunbi, said the need for effective and strong collaborations among stakeholders within the aviation industry to ensure safety cannot be overemphasised.
He added that "safety is the backbone of aviation and without it, aviation loses its meaning. This is why every organ or unit in the industry works tirelessly to ensure the safety of air travelers".
Olateru, while remarking on collaborations the Bureau has been able to garner with some major stakeholders such as the Nigerian Air Force and Federal Road Safety Corps, stressed why all stakeholders within the industry need to work as one as AIB alone cannot do the job.
He added that the Bureau will not relent in its vigorous pursuit of adding values that will up the ante of safety in Nigeria and Africa.
The Commissioner also emphasized the importance of the Bureau's creation of regional offices, saying the regional offices will ensure the prompt dispatch of well-trained investigators when there is an occurrence within any region.
Speaking of the Southern/Eastern region where the Bureau has a regional office situated in Enugu, Olateru said the Bureau is open to collaborating and receiving support of all the stakeholders within the region.
"Safety is a collective responsibility and accident investigation process cannot be done alone; the airlines, regulatory bodies, aircraft manufacturers, Air Traffic Controllers, first responders such as the Police, Federal Safety Corps (FRSC), Civil Defense, everyone who is a stakeholder in the industry needs to work hand in hand with the Bureau in order to ensure thorough investigations are conducted and the reports timely published," he stated.
AIB's Regional Manager, Engr. Henry Nwanyanwu, also called for the mutual support and cooperation of all stakeholders within the region to enable safety within the Nigerian airspace.
He also enlightened the stakeholders that were in attendance at the symposium of the process and activities of accident investigation.
The organizer of the symposium, the Managing Director, International Gazeille Limited, Mrs. Ebila appreciated the Bureau for bringing all stakeholders together for safety deliberations and proper enlightenment of what AIB is all about.
Participants of the AIB Regional Aviation Stakeholders' Symposium were drawn from the Federal Airport Authority of Nigeria (FAAN), the Nigerian Civil Aviation Authority (NCAA), the Nigeria Air Management Agency (NAMA) and the Nigerian Meteorological Agency (NiMET).
Others include airline operators and other organizations within the airports. Representatives from military and para military outfits such as the Nigerian Army, the Nigeria Air Force, Federal Road Safety Corps (FRSC), Nigerian Civil Defence Corp, Nigerian Customs Service, Nigerian Immigration Service and Federal Fire Service, were also in attendance at the symposium.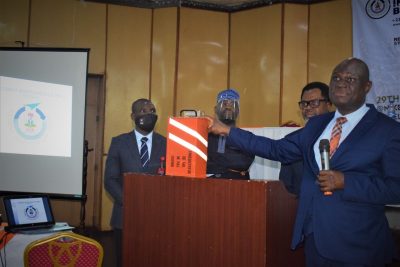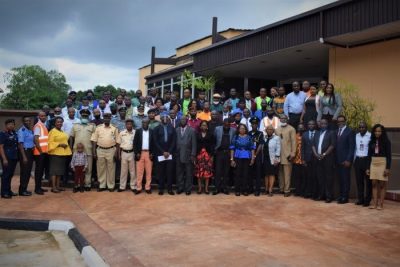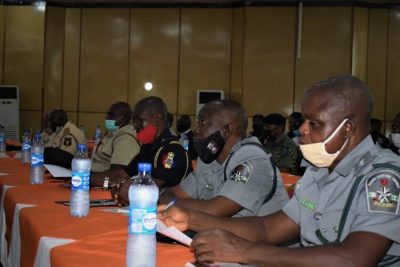 Our official communication channels:
Mobile App: AIB-N
Website: www.aib.gov.ng
Twitter: @aibnigeria
Instagram: @AIB_Nigeria
Facebook: AIB Nigeria
Email: Commissioner@aib.gov.ng
SMS/WhatsApp: +234807 709 0900, 0807 709 0928